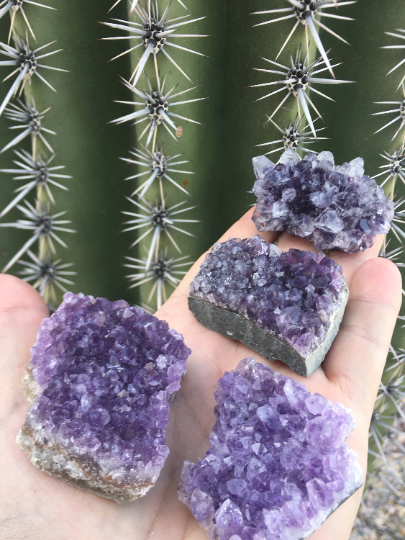 Amethyst Druzy Crystals

******WE SHIP THE EXACT ONE YOU PICK******

Size: Varies, but are generally 1.5"x1.5"+
Weight Varies, but range from about 35g to 70g

These purple Amethyst, lake much of the Amethyst on the market, comes to us from Brazil. It is a natural rock and most of the bottoms of the pieces are rocky and are non-crystal. These are a staple of any rock collection.

Energy: Some believe Amethyst can change negative energy to love energy and we think we could all use a little more of that! It is said that Amethyst effects the third eye chakra and is good for developing psychic ability.